Known by locals as the 'real capital of Ireland', Cork is enchanting and rustic in ambience, a place where young people can be creative and inspired. The city's artisan coffee bars, vibrant art galleries and live music seamlessly mesh with its traditional pubs and architecture, evolving Cork into a cosmopolitan city. To top it all off, Cork is renowned for its fresh locally sourced ingredients whether it is from one of the many gourmet restaurants or their established English Market.
Fancy studying in Cork? Here are 5 reasons why we think you should.
A snug city
This picturesque city is known as one of the friendliest places in the world, and there is no shortage of the warming Irish character here. Down each of the narrow streets, you will discover endless independent run stores, trendy restaurants, and coffee shops. Each individual, yet full of atmosphere, perfect for that catchup spot or workspace you've been looking for. Why not try O'Conaill's coffee shop, famed for their coffee and hot chocolates as the best in the country.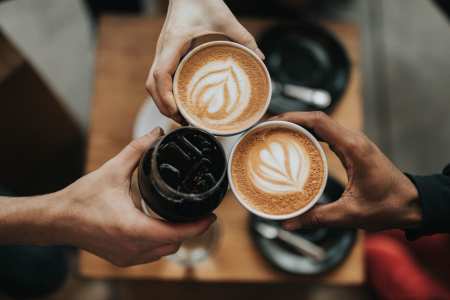 Academic opportunities
If you have any big Brexit woes, have no fear, UK and EU students can still study in Cork. Whether you're creative, sporty, a technological wizard or a lover of science, Cork has something for you. Here are just a few of the colleges and universities that might pique your interest:
University College Cork
Cork University Hospital (UCC)
Cork Institute of Technology
Crawford College of Art and Design
Griffith College Cork
Cork School of Music
After falling in love with Cork, why not stay for a little longer. With a wide variety of graduate opportunities, you'll be sure to find something that suits you.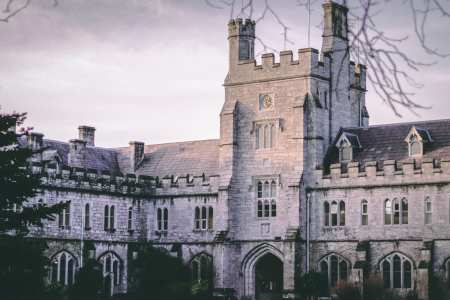 Food, Glorious food 
Home to Ireland's largest food festival, its impossible to ignore Cork's culinary presence. Situated on to the southern coast and the mainland countryside, Cork has a unique advantage when it comes to fresh seafood and some of the country's best dairy products. If fresh food and charm are what you're looking for, then you need to pay a visit to Cork's 'English Market'. With a mix of traders, the market varies from culinary tastes of delicate Oysters to golden cookies, and if that's not enough, you can also buy crockery and novelty items. Each street is fizzing with all kinds of enticing restaurants, from the more classically refined to the affordably hearty, everything to match your mood and budget. Here are some personal recommendations to help you on your way. For an authentic seafood fix, visit 'Electric', located in the heart of Cork. If seafood is not your style, try out  'Pompeii Pizza' for delicious authentic wood-fired pizza.
Cultural Entertainment 
Cork is a hive of activity on a cultural level. Events such as the Cork Jazz Festival are well-known all around the globe. Other than the Jazz Festival there are some equally worthwhile cultural organisation for everyone to enjoy. The Triskel Arts Centre is a vibrant cultural hub in the heart of Cork city programmed with a rich bill of live music, with a focus on classical and jazz concerts, cultural cinema, visual art exhibitions and literary events. In the performing arts – music – drama, dance – you should check out the Cork Opera House, offering a wide variety of shows on all through the year with a choice for everyone with the different genres.
Cork is also known for its festivals, the prime opportunity to get to know the local culture and experience the essence of Cork; interacting with locals, immersing yourself in the ambience of the moment and absorbing local culture. Whether you're into eating outdoors at the Midsummer Long Table Event; enjoying jazz, classical or modern music; experiencing opera, film, comedy or carnival life, there's something for visitors and citizens alike.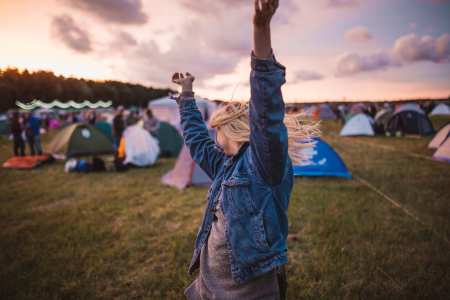 Endless Outings 
Experience Cork and its true beauty through some of these hidden and not so hidden gems.
If you want to relax between lectures or chill out with friends, Fitzgerald Park is somewhere to check out. With the gardens being host to riverside cafes, Cork's museum, and a skate park, the mixture of students and locals are embraced by Cork.
For longer day trip adventures why not go and see the seals at Garnish Island or go stargazing at the Blackrock Castle Observatory. A trip to Kinsale will show that it's famous for its brightly coloured shops, so for the Instagrammers amongst you, this would be a great place for some photos to show off where you live.
If the outdoors is not your thing, why not pop into 'Mahon Point' shopping centre to find all your well-known brands, from Zara to JD Sports.
Lastly, even independent cities are embracing the true student lifestyle, with Cork's perfectly situated student bars such as Rearden's Bar and Soberlane that looks oh so tempting.
If you're looking for a student living experience in Cork that offers more, head over to Curraheen Point site to find out more.